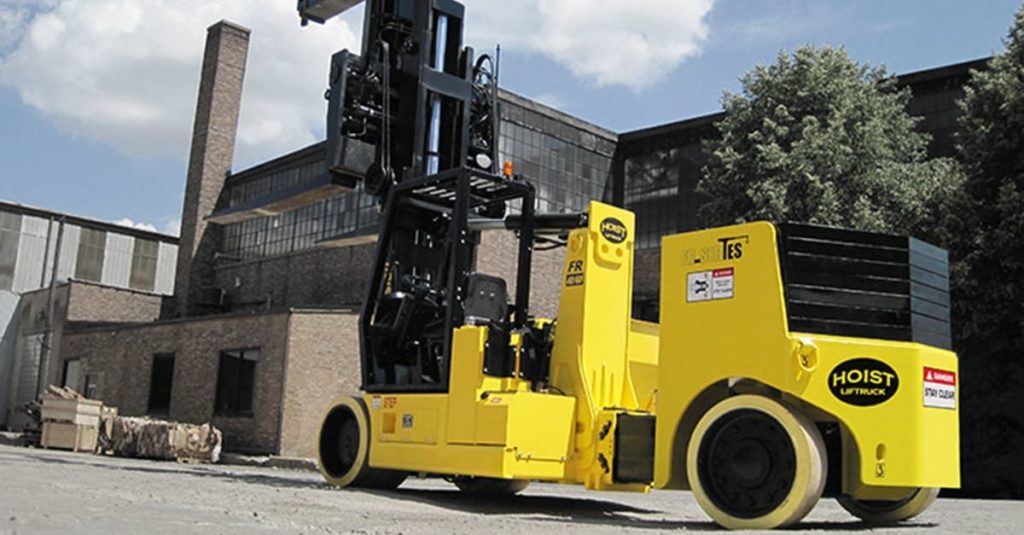 High Capacity Forklift Trucks
We carry a growing assortment of lift trucks, forklifts, pallet jacks, and walkie stackers to meet all of your specific lifting needs.
We are proud to offer heavy-duty, American-made material handling options from Hoist Liftruck. These innovative material lifts are tough and can be configured with numerous specialized attachments. These machines feature an extended load centers and an extendable counterweight frame increased stability. They're also highly maneuverable in confined areas.
Forklifts are available for bare rental or operated by one of our certified operators. We also offer certification training to our customers for the safe operation of forklifts.