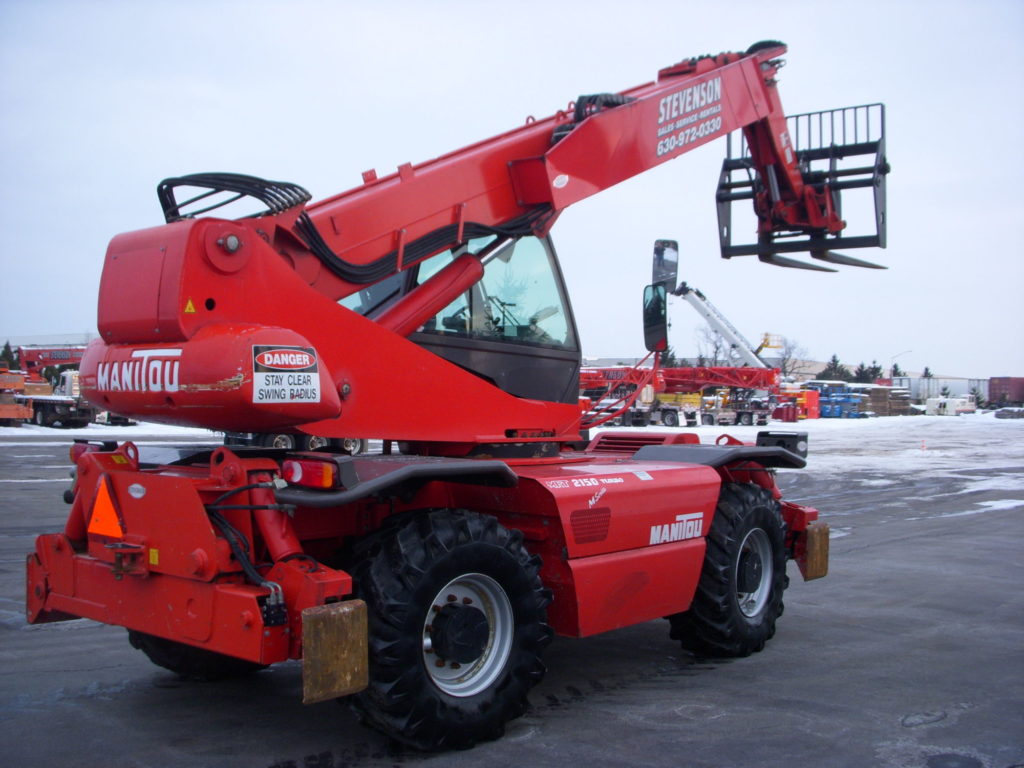 High reach rotating telehandlers are extraordinarily versatile machines, delivering great capabilities for many project needs. 
These machines can reach up to 104-foot elevations using a large, crane-like frame with outrigger-based support and a tilt-correcting system for enhanced safety. The machine allows for the entire fork structure and operator cab to turn 360 degrees for quick access to unload trucks and load building openings.
In addition to the base capabilities, we have a series of attachments such as robotic arms, hydraulic winches, rotating forks, three-hook jibs, and more. With the optional remote control, an operator can use these rotating telehandlers without even being inside the cab.
Stevenson Crane Service is a preferred North American dealer of the Manitou brand of telehandlers.
These manufacturer-approved accessories are designed to add functionality to your machine and convenience for the operator.