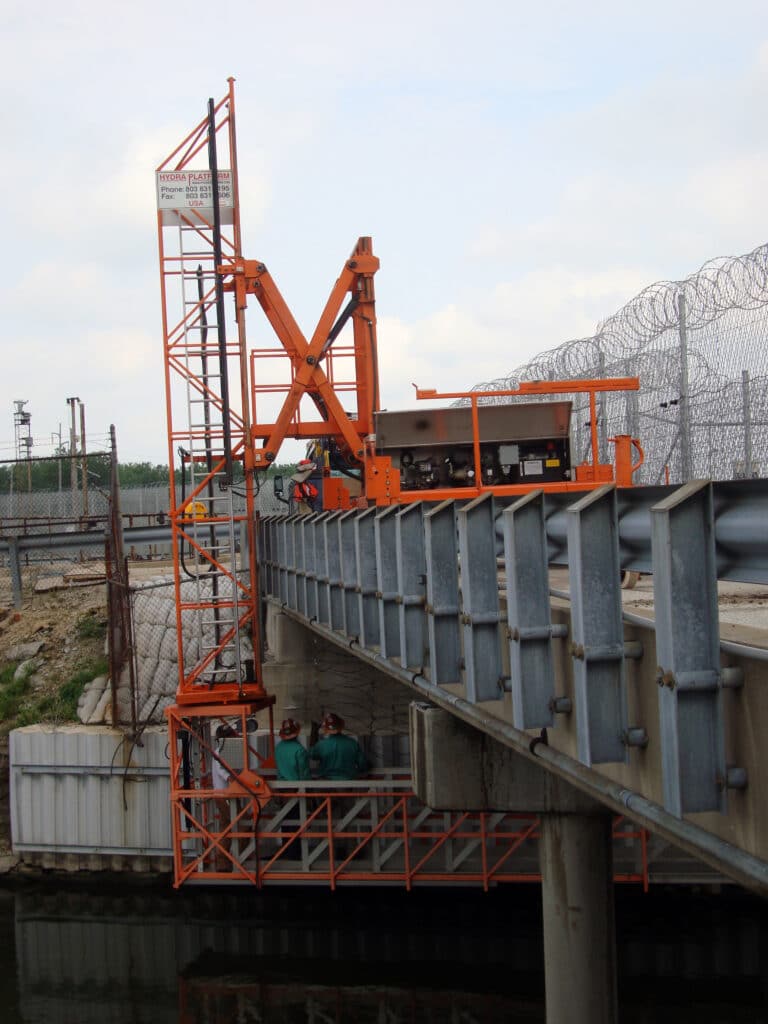 The most difficult areas to access on your bridge construction and maintenance projects are made easy with the right equipment.
The HP35 trailer-mounted under-bridge access unit comes equipped with enough hardware and capabilities to service more than 1,000 square feet of under-bridge area with one deck placement. With its maximum drop depth of more than 18 feet and platform extension of 35 feet, the HP35 can easily reach across most bridges with two to three lanes of traffic.
The HP35 is powered by an 18HP V-twin gas engine, an ample size for its entire hydraulic system. It includes the patented Tower Separation System (TSS), allowing access across sidewalks and railings.
In addition, our specially designed crossover platform remains horizontal at all times, making access to the platform from the deck safe and secure.
Ideal for under-bridge projects including:
Inspections
Repairs
Stripping operations
Painting and sandblasting
General maintenance
Replacement and maintenance of bearings
Installation and maintenance of under-bridge pipes and cables