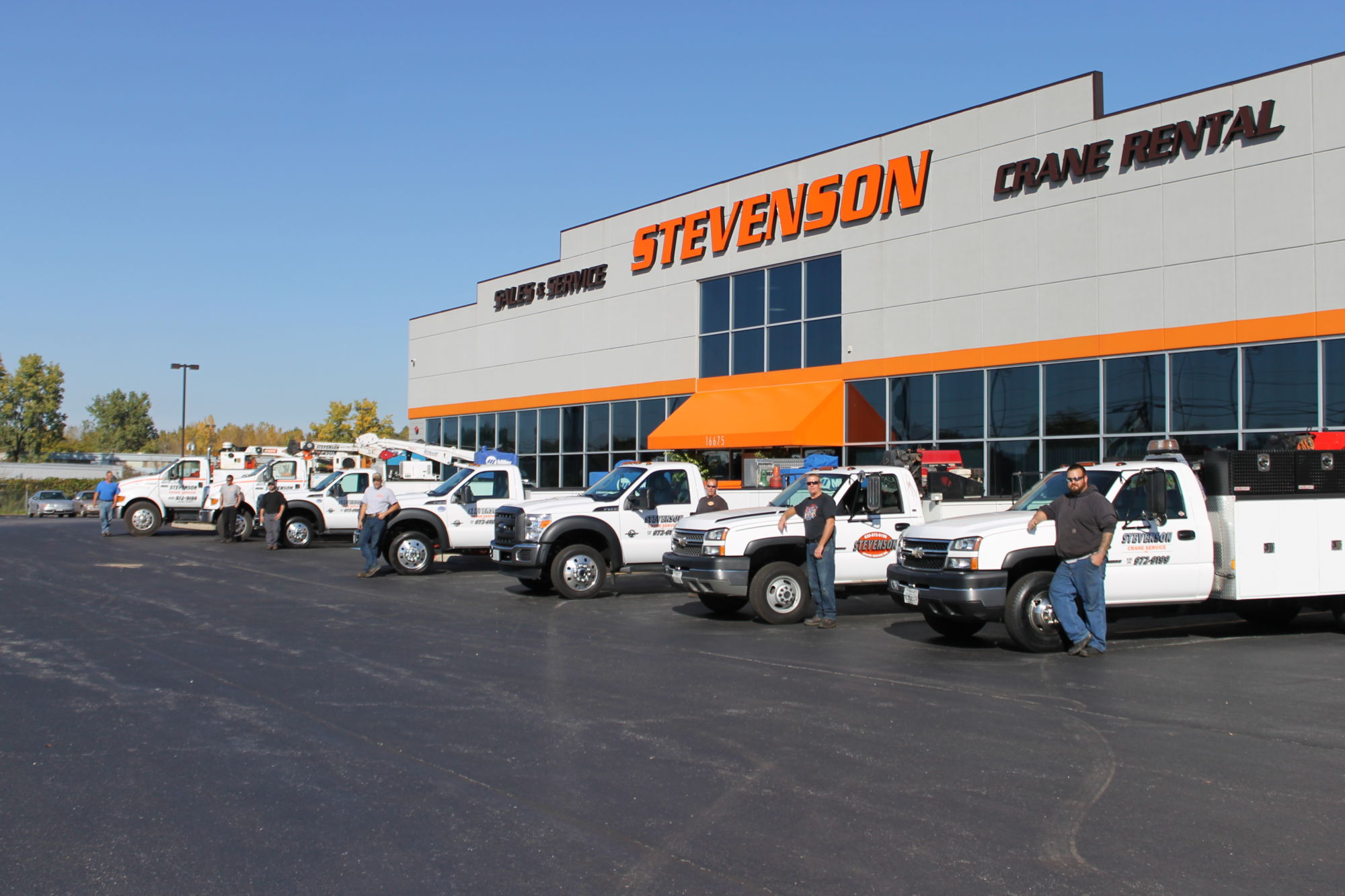 Stevenson Crane Service performs more than ten-thousand jobs a year, ranging from small maintenance activities to mega developments that require on-site staffing with full-time project managers, planners, and safety personnel.
Fortunately for our customers, we offer a team of experts ready and able to help with lifting projects of all types.
Throughout all of our successful lifting outcomes, we've developed the flexibility to provide your company with personal, immediate attention even during large-scale projects. This sets us apart from every other service contractor in our marketplace.
We go above and beyond for your projects.
CASE EXAMPLE: HEAVY LIFTING BY THE LAKESHORE
As an example of the turnkey project resources that Stevenson Crane Service provides, imagine your company has an installation project involving a piece of machinery that is being delivered by barge to the Chicagoland area. You'll have several logistical hurdles to overcome as you work to transport and install the machinery.
One call to Stevenson gives you the option to have our experts handle any part of the process. For example:
If the dock management does not have equipment large enough to offload your machinery, we can bring our own manpower and specialty equipment to offload.
We can manage all of the trucking internally to move your machinery to your jobsite.
If need be, we can assist with secure indoor temporary storage.
If transport requires special trucking conditions, we have you covered with a series of special extendable heavy hauling trailers. We have a fleet of self-powered Goldhofer trailers that allow us to handle weights in excess of one-million pounds.
Our project management team will sit down with you to establish a comprehensive lifting and logistics plan. AutoCad drawings from our own internal certified engineering staff are available to assist in the process of planning your moving, rigging, lifting, and offloading needs – all the way through placement.
Our safety team will also be part of any critical lift issues and special needs, and are available to provide site specific training, certifications, and drug testing.
We also have the capacity to manage local permitting or permissions, traffic plans, and proper certified traffic controls for state, county, or local properties. We are also able to help identify when FAA concerns become an issue for both preplanned FAA permitting, or emergency FAA permissions with local airport authorities.
Stevenson Crane Service can take your lifting project all the way from concept to completion.
Call Us For A No-Hassle Consultation (630) 972-9199
Thank you for considering Stevenson Crane Service as your strategic partner!