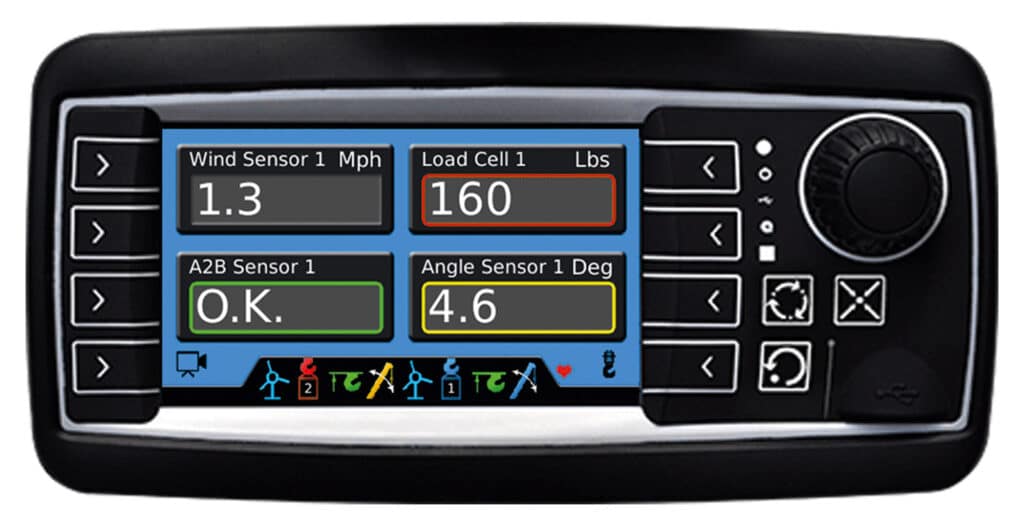 PRS 90 – Reliable Multi-Sensor Indicator
Multi-Sensor Indicator for use in hydraulic, lattice, industrial, port, harbor and offshore crane applications.
The flexible design of PRS 90 allows for monitoring up to 8 wireless or wired sensors simultaneously. With an IP66 rating, the console offers a maximum level of performance under rough conditions.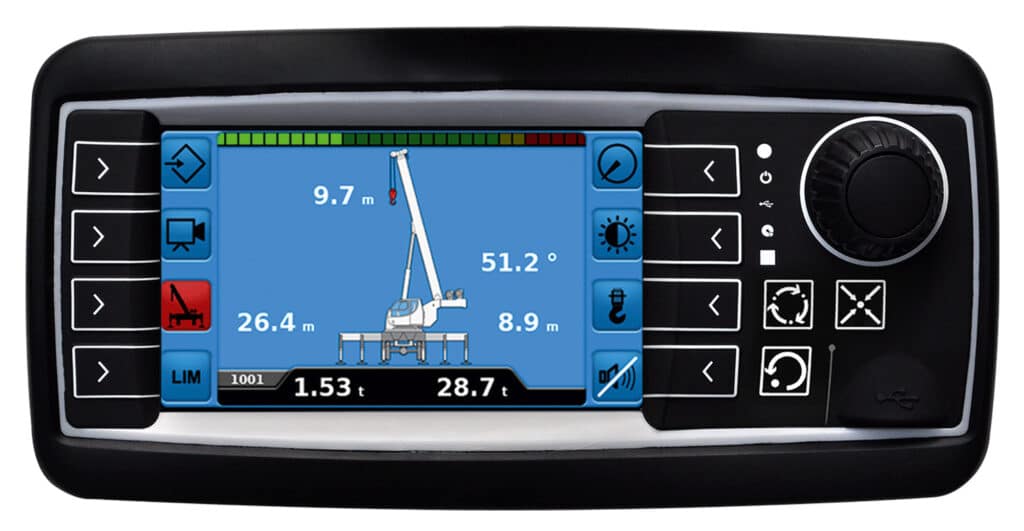 qSCALE Ix – Load Moment Indicator
No programming – just configuration
The qSCALE Ix load moment indicator features a user-friendly HMI console with an easy to use step-by-step setup process. Graphic elements visualize the crane setup and allow easy verification with the crane configuration tool.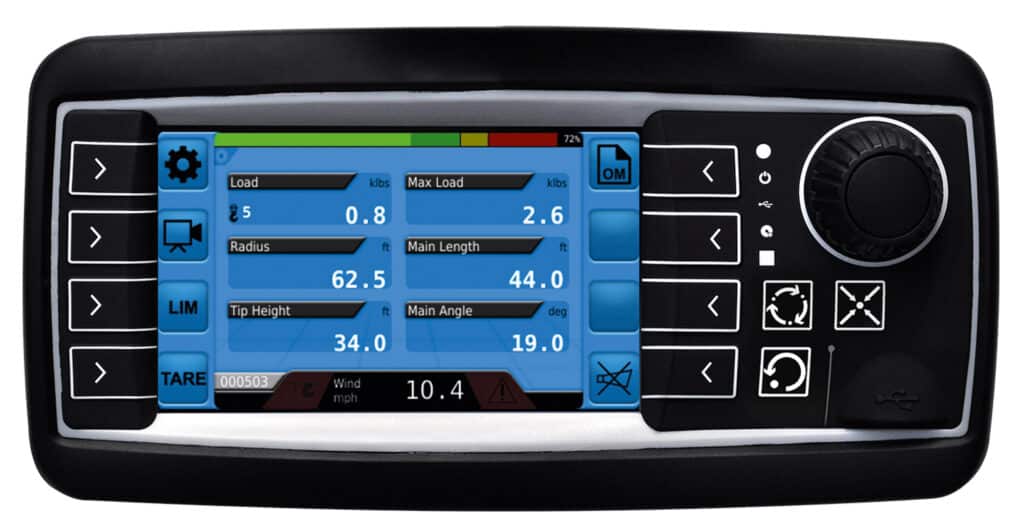 qSCALE Maestro – High-Performance Load Indicator
The qSCALE maestro is an upgrade solution for the DS150G, DS350G and existing maestro systems that are currently in the field. This system provides crane owners with a combination of the latest technology while incorporating many of the existing proven sensors and components.