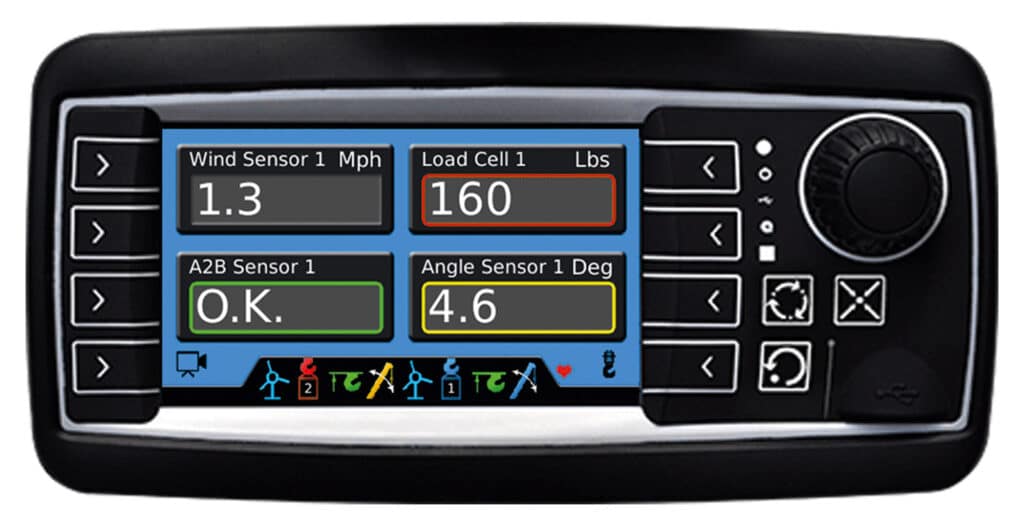 PRS 90 – Reliable Multi-Sensor Indicator
Multi-Sensor Indicator for use in hydraulic, lattice, industrial, port, harbor and offshore crane applications.
The flexible design of PRS 90 allows for monitoring up to 8 wireless or wired sensors simultaneously. With an IP66 rating, the console offers a maximum level of performance under rough conditions.
For use in hydraulic, lattice, industrial, port, harbor and offshore crane applications
4.3″ or 7″ Color graphic display with 2.4 GHz wireless technology
Monitors the status of up to 8 sensors at one time
Any combination of wireless and/or hardwired sensors
Displays up to 8 sensor values at one time
Sensors include load, boom angle, wind speed, and anti-two block
Operator pre-set limits with audible and visual warning
Protection rating: IP66
Meets industry standards for indicating devices
Installs quickly and easily